What are your wishes for Christmas? In our family, it has been a tradition to list our own wishes. We've skipped this tradition for some years but this year we are reviving it. We have kept our wishes; usually tucked inside my scrapbook layouts and we checked which ones came true on or after Christmas. Most of the time, it was Ethan's wish/es which always came true : ) Surprisingly though, most of our wishes have become answered prayers - yun nga lang after one year hehehe. I know that God gives us what we need or what we have prayed for in His time ...
Being a child at heart, I have always believed in dreams and wishes; that if one would give his/her heart into something, it is meant to come true. This year, life has been quite difficult and believing in dreams and wishes is something that I am trying to work on. Life has been tough for me and Jeff and as much as we are happy that Christmas is fast approaching, we are bothered by so many things. I am praying and "wishing" that everything will soon be okay ... that our prayers would be answered.
Enough of my thoughts. December 6 was back to school for Ethan to prepare for his exams next week and their Christmas party. Meanwhile, it was back to work for me and Jeff.
December 7 was my mentor chat in school. I have always known what to expect - Ethan's mischiefs and fights with his classmates especially with the girls hehehe! But I was surprised when Teacher Noemi said that he has improved. Towards the end of the year, Ethan has become more mature and would focus more on his work. I have always heard that I don't have any problems with Ethan on his academics, in fact, I was even told that he is one of the above average students of his class. But every now and then, the teacher will tell me about Ethan being soooo talkative that he has to be placed in different seats every now and then!
I guess Ethan has changed right after he turned 6. Last Sunday, during our Christmas party, I have seen that he was more patient with kids younger than him. He also was following and obeying.
I was able to smile after the mentor chat.
December 8th was the Feast of Immaculate Conception. Ethan told me that he wrote something on an ornament which was his good deed in school. He hung the said ornament on their Good Deed Christmas Tree. When I asked him what was the deed, he answered that he shared his food with his teachers (akala ko pa naman classmate hehehe) Good job, Ethan! Sana araw-araw hehehe.
I'm sharing these layouts I made for my friend.
I scraplifted my layout, "Decorate My Donut" because I fell in love with the design. It was clean, simple and easy to make. Not my usual style but something that I like at the moment.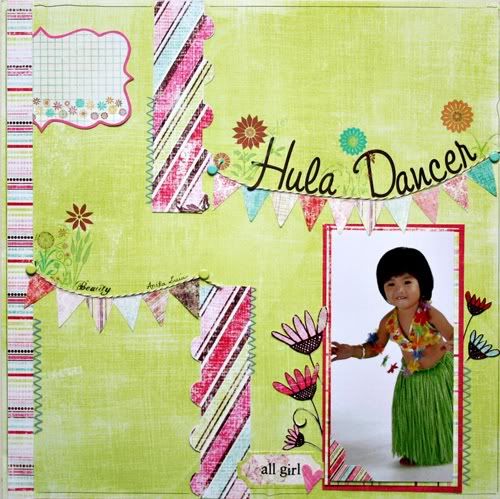 I used Sketch 215 of Pencil Lines. I didn't make it to the deadline but I'm happy with my output.
{Countdown: 17 days before Christmas}