Since Day 1 of December, we have noticed that Rosemont has been preparing for Christmas.
I saw this one inside their classroom ... Ethan's very own Santa!
They also have a Good Deed Christmas Tree which I haven't taken a picture yet. The tree will be adorned by good deeds of the children.
This one is at the lobby ... this greets everyone coming inside the school. The reason of the Season!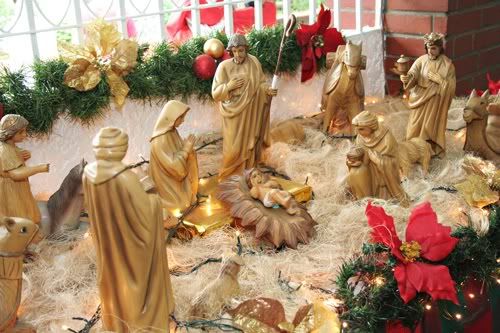 Everyday too, the kids would sing Christmas carols before they head to their respective classrooms! I just love watching them sing and dance.