I admit it I'm very much a kid at heart! I love almost everything kids love ... chocolates (although I prefer the dark variety), playing in the rain (must do when we finally move to a new community) and ice cream! Well, who doesn't?
Here's a layout I made last week about my all time favorite ... ice cream!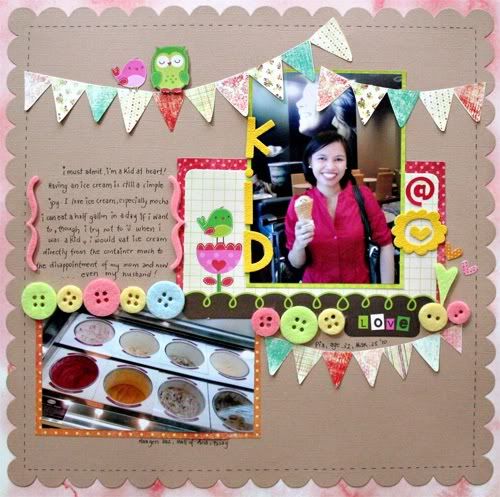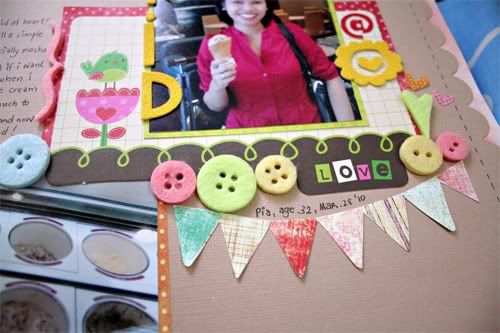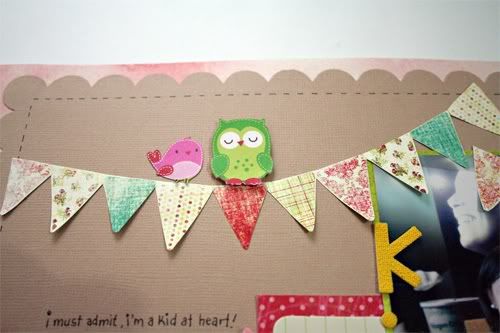 The photos were taken using a cell phone camera.
title: Kid @ Heart
materials used: BasicGrey, Fancy Pants (banners) pps, Bazzill scalloped cs, Fancy Pants felt shapes, Prima journaling blocks, Prima alphas, Jillibean (@),Uniball pen
-Pia