When I was a kid, I love to draw. Since my mom is a teacher, she used to own small blackboards which she usually brings at home (imagine that!). I remember sketching in my notebooks and drawing on my mom's blackboards too! I remember drawing people and houses while our neighbors watch. I was a show off back then : D I love to color too and I'm super O.C. when it comes to matching colors.
But Ethan is way talented than me; he has a knack for drawing! I love that Ethan loves the same hobby that I do, only, he is far better than me or even his dad.

Please allow me to be a stage mom again. I'd like to share with you some of his works.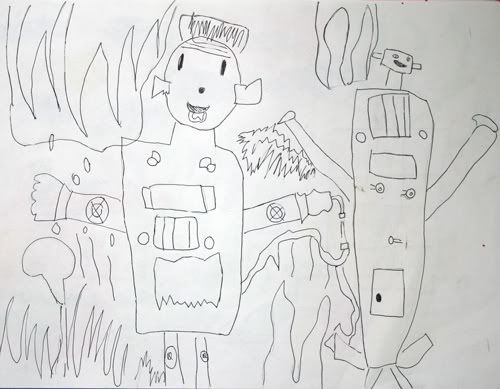 Ethan loves to draw robots.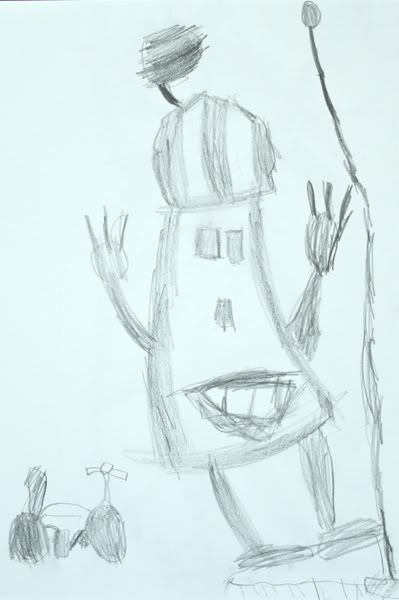 I bought Ethan an HB graphite pencil and he told me it's a cool pencil!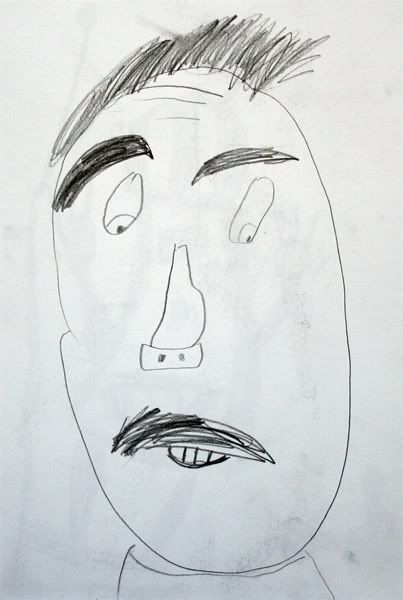 I promise Ethan that I will put all of his works in a book or maybe books someday. I guess trying to take photographs of them is a good start.


On a final note, I'll share with a layout I made for a friend.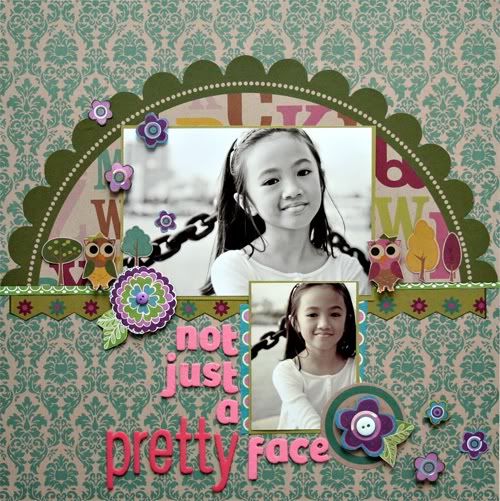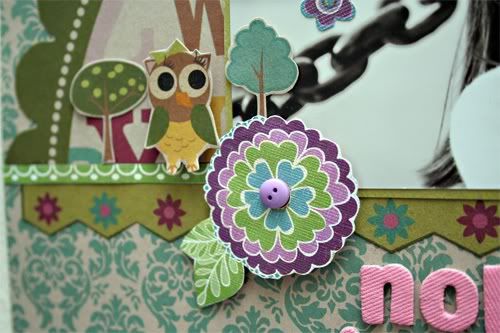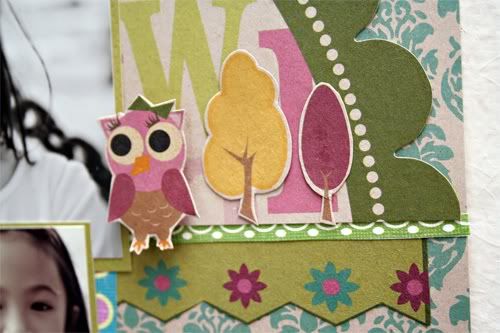 materials used: Fancy Pants Kraft pps, Daisy Designs, American Crafts Thickers
I made two more layouts for my boys and hopefully I can come up with a journaling so I can post them soon.
-Pia