I have always loved BasicGrey. I guess most of us do. This is why I'm very happy that I've been playing with the new collections, Kioshi,
Origins
and
Sugar Rush
lately. From the three, my fave is Sugar Rush. I love the colors pink, red, periwinkle blue, orange and gray!
Here are some of my new layouts using BasicGrey
Sugar Rush
,
Kioshi
and
Porcelain
. Making girl layouts from time to time is a real treat for me.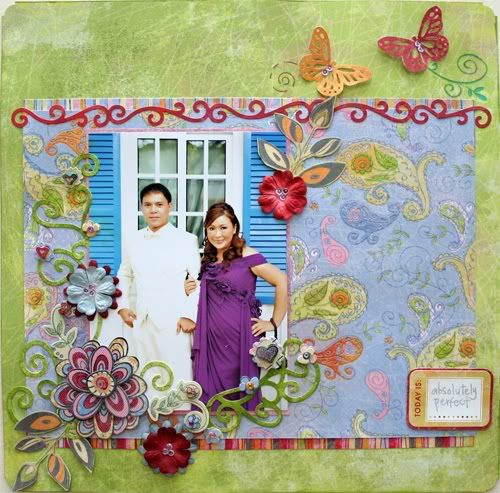 This is my friend Arlene at her brother's wedding day. What I love about this layout: the punched butterflies, and the stickers from the kit which are very easy to use.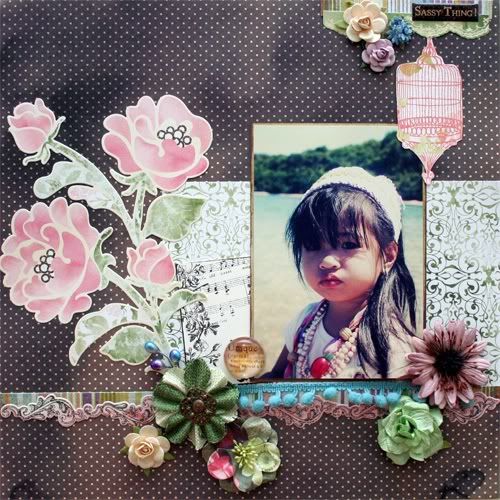 This is my god daughter, Anika. She's very sassy and stylish just like her mom!
What I Love about this layout: the different flowers used - paper, cloth, stickers and the bird cage from Porcelain kit
This is my favorite layout among the three. It makes me want to wish I have four kids too hehehe. It's just priceless to see pictures of your children in one layout, right? I kept this layout very simple because I want the pictures to stand out.
As you may have noticed I do post layouts here at my blog that are for friends and clients (with permission from my clients, of course). I do that from time to time. If you are interested to have some of your photos scrapbooked, you may send me an email and we can discuss that further. I can also teach basic scrapbooking, (one on one or group) within the South area (in some areas of Cavite, Alabang, Paranaque or Las Piñas). Please note however that I only accept traditional scrapbooking. Pictures to be scrapped are to be delivered to me and the output/layouts are for pick only (Alabang area).
Thanks so much for dropping by!
-Pia