I was so eager to try this
sketch
from Becky Fleck because it was a perfect match to the four pictures of Ethan that I had for months already! I gave the sketch a twist though in terms of sizes of the pictures.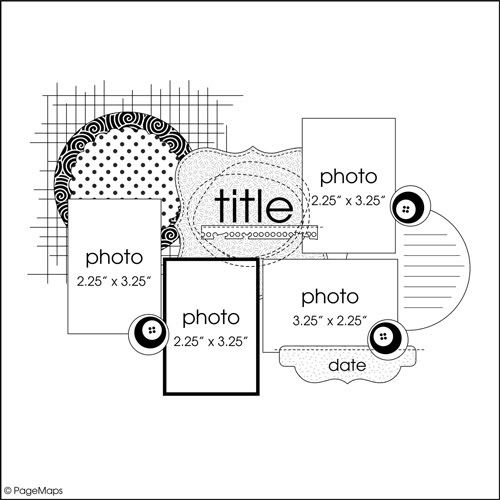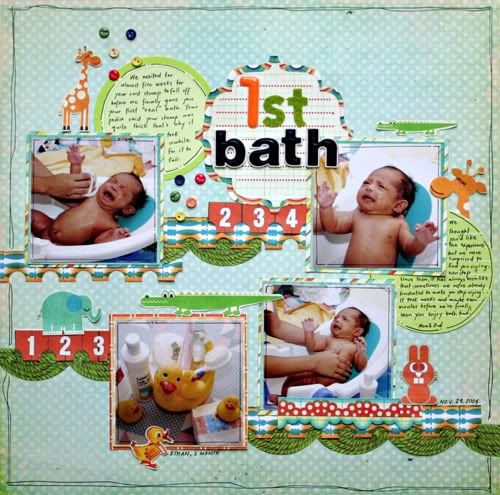 I'm so glad I finally scrapped Ethan's first bath! (After almost 7 years hehehe). My mom was a bit puzzled when she saw me scrapping these pics. She was wondering why I never gave Ethan a bath right after he came from the hospital; she thought I never even bother give Ethan a bath for almost a month since birth hehehe. Of course, I had to tell her that I did give Ethan a bath a day after we came home but we never consider that one as a "real" bath because we didn't soak him in the water yet hehehe. We only washed his hair and gave him a sponge bath while waiting for the cord stump to fall as per his pedia's advise.
Anyway, I love the result of my work. Here's hoping for more layouts soon.