We recently celebrated our friend, Arlene's birthday at Sonya's Garden. It was her treat for all of us to have a bday lunch and a photo shoot! She asked her friend, Edrie Alvarez to take our photos. Although we also took turns in taking of our own pictures. It was a really fun day spent with friends!
Thanks Arlene for a fabulous day with the Adobo Girls. Thanks Edrie for your patience in taking our wonderful photos.
I'm 29 weeks in these pictures ...
Thanks April for editing this picture!
This photo was taken by April Lim (that's her hat too!)
The Adobo Girls
Finally, here's the first layout I made for my little peanut ...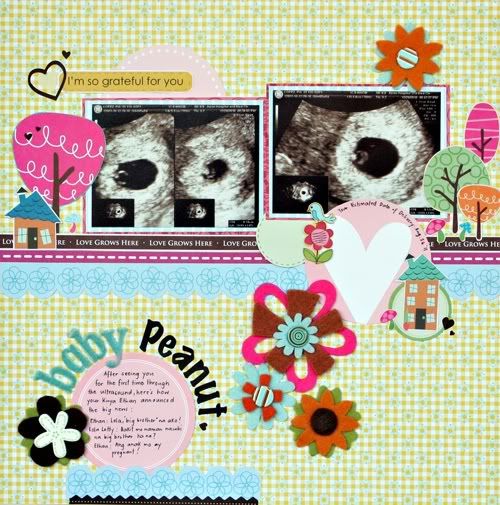 title: Baby Peanut
materials used: patterned papers - Lily Bee, Nikki Sivils, My Little Shoebox, MYLB; flowers - Queen & Co., American Crafts, Fancy Pants; journaling blocks - Heidi Swapp; brads - Queen & Co; rub ons - Maya Road; stickers - Ki Memories; letters - American Crafts, Nikki Svils
I'll be giving birth soon and I'm glad I haven't bought any maternity dress/clothes hehehe.
Thanks for those who are always dropping by and leaving nice messages! I really appreciate them.