These layouts are long overdue. I tried to squeezed in some "me" time so I can finally touch my scrap supplies. Thanks Vivian of
Lasting Impression
for sending me these papers even before I gave birth. This kit, by far, is my most favorite! Love the bold, bright and playful colors of
Mr. Boy Collection
from
Bella Blvd
.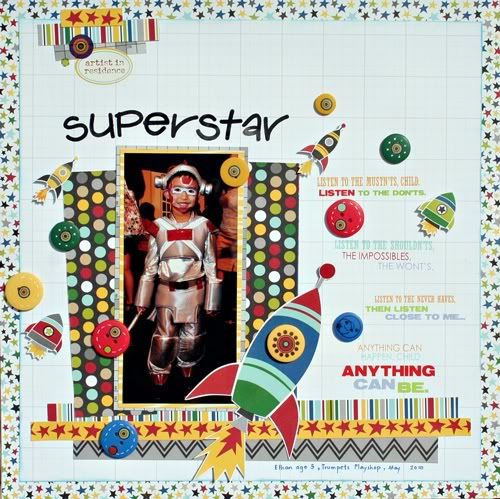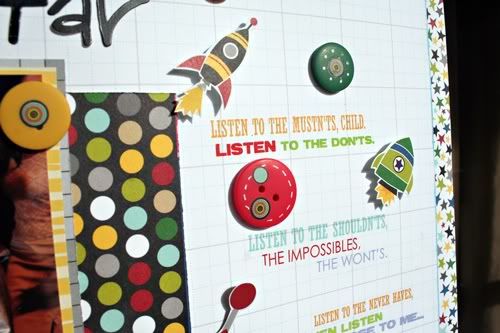 I applied rub ons on the buttons and doodled lines and dots too.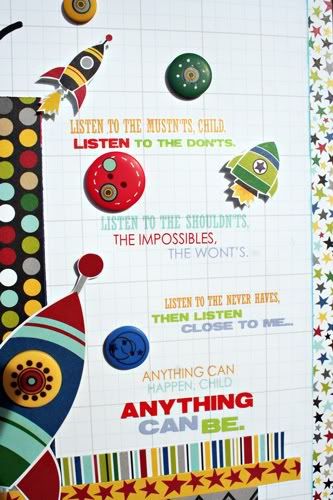 These rub ons are part of a sheet. Instead of using it as one, I cut each sentence and applied it randomly on my layout.
supplies: Bella Blvd. - Heroes, Hypersrtipe, Connect the Dots, Borders N Blocks, Cute Cuts, others: Scenic Route pp, Daisy Bucket rub ons, Uniball Signo white pen, Fancy Pants buttons, 7 Gypsies stickers, Clearsnap ink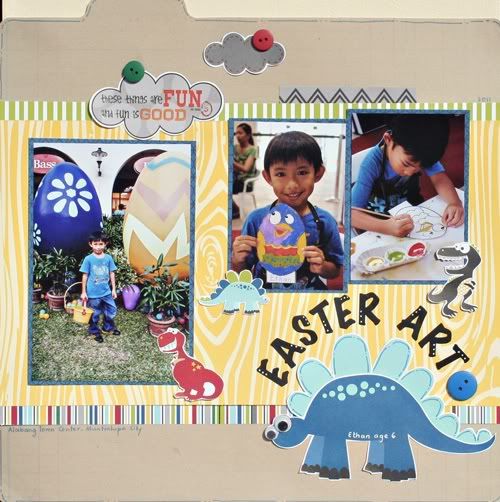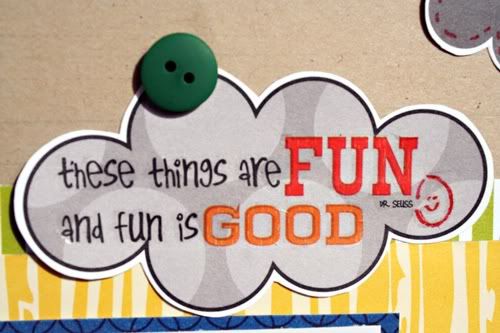 I applied rub ons on the cloud. Instant journaling spot!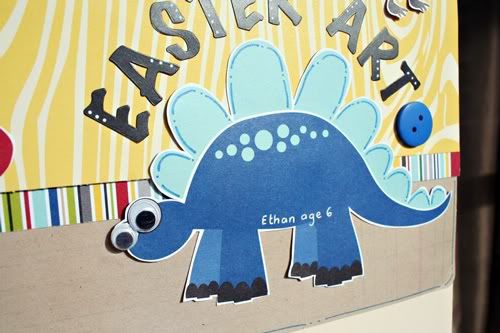 added the googly eyes to make this dino even cuter!
supplies: Bella Blvd Mr. Boy - Dinomite, Hyperstripe, Connect the Dots, Borders N Blocks, Cute Cuts; others - Nikki Sivils letters, Uniball Signo white pen, Daisy Bucket rub ons, Zig pen, buttons, googly eyes