Remember this
layout
I made two years ago? I initially tried a 6x12 format then but later on realized it wasn't workable for me. I wasn't able to buy a 6x12 album and so may 6x12 layouts were left inserted inside my 12x12 albums. They didn't fit well as expected.
When I saw these papers from
Lily Bee
, I found them to be a perfect match to my old layout. I realized that if I put my 6x12 layout on top of a 12x12 paper it'll make an instant 12x12 layout hehehe!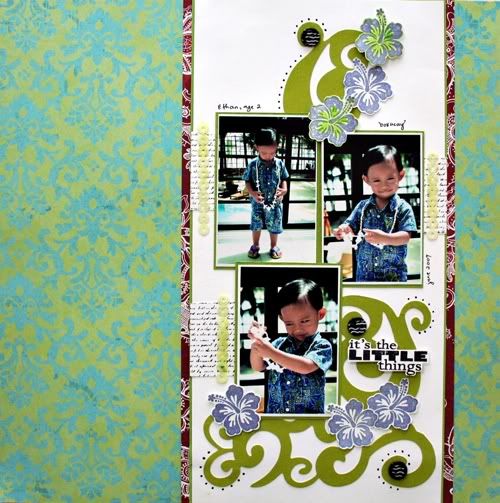 I just love it!
-Pia