My good friend
Ria
invited us for a day of scrapping, eating and non stop chatting! It was so much fun to be able to scrap with my close friends again. It has been awhile since something like this happened. Everybody's present -
Ria
,
April
,
Liza
,
Iris
,
Dinah
,
Ems
,
BJay
, Kitkat and Arlene.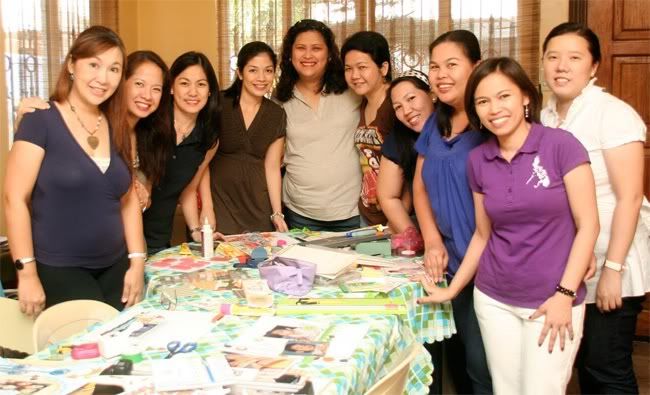 Feb. 20 was dubbed as
Nikki Sivils Day
for the Adobo Girls (this is what we have named ourselves after a day we brought different kinds of Adobo during a crop). Ria generously shared with us her Nikki Sivils papers and embellishments.
I made one Nikki Sivils LO that day. Although I had to add some more buttons when I got home and added Ethan's handwriting too! I initially named this layout, "Try" inspired from the Daisy Bucket rub on that I applied at the bottom of my LO but later on I changed my mind when I saw Ethan's handwriting. So now, the title is "I Can Do It!"
There was so much inspiration that I get to make another layout using three Valentine themed paper lines from BasicGrey (Sugar Rush), Fancy Pants (Vintage Valentine) ,Daisy Bucket (Loves Me, Loves Me Not) and a little from Nikki Sivils (Victoria Street). Papers and embellishments are from BG and FP while the rub ons are from DBD. The papers used in this project are available at
Lasting Impression
.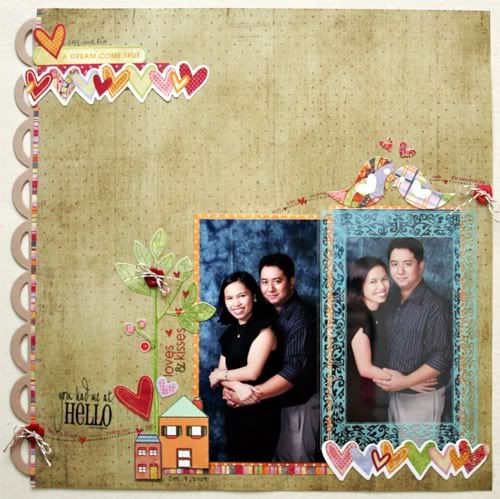 After one Nikki Sivils layout, I tried another one again but didn't get to finish it. I hope to finish and share it with you here soon.
Check
this
out to see layouts of my friends.