What countdown? You're probably thinking ... Well, I just thought that since it's September already and the "ber" months have just begun, the countdown for Christmas should officially start today! Christmas in the Philippines is the longest in the world and I so love that!
Aside from Christmas though, we are looking forward too to another favorite holiday which is Halloween. I recently went to Divisoria and I already saw Halloween and Christmas decors! I already have ideas on my mind on how to decorate our new house. Can't wait!
Speaking of holidays, here are some "early Holiday layouts":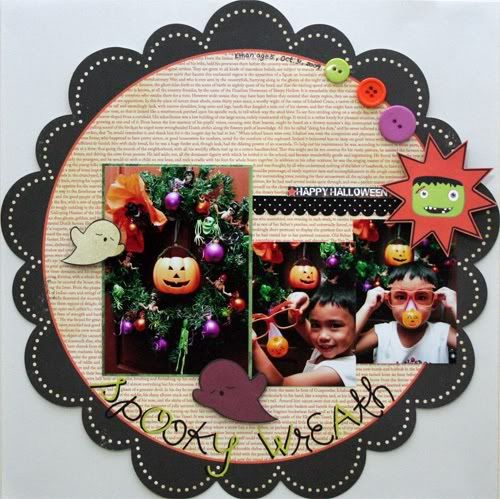 Title: Spooky Wreath
materials used: patterned papers - Making Memories, Fancy Pants; stickers - American Crafts, Creative Imaginations; buttons, pen - Uniball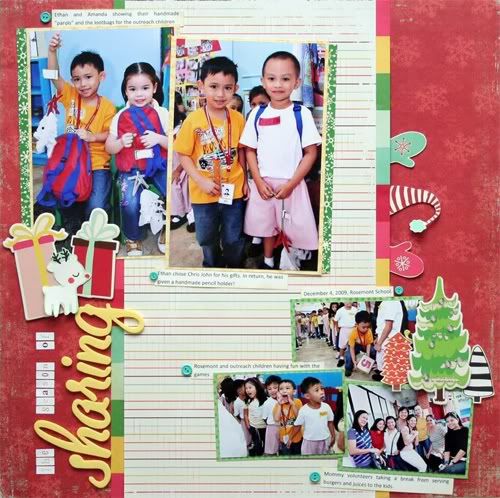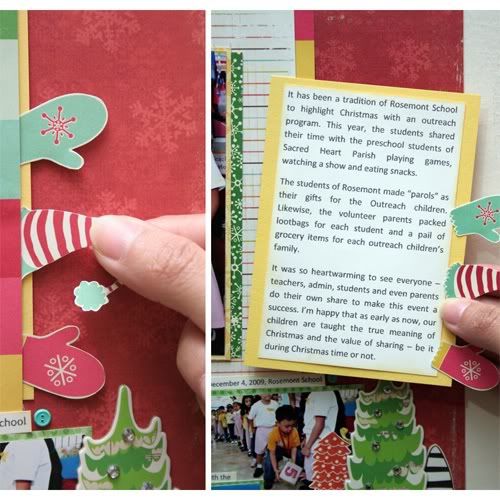 Title: The Season of Sharing
materials used: cardstock - Bazzill; patterned papers - Cosmo Cricket, WRMK, Chatterbox and My Mind's Eye, Sassafras Lass; chipboard - Cosmo Cricket; ink - Clearsnap; buttons brads - Making Memories; blings - Prima; letter stickers - American Crafts, Making Memories
Countdown : 115 days before Christmas!
-Pia
09.01.10