Finally the day has arrived for our class! It has been moved several times because of some shipping issues that were beyond our control. We almost thought we could no longer push through! The box arrived first week of April (it took days before it was released from the Customs) and so last April 30,
Ria
and I conducted our first ever class at Lasting Impression using Nikki Sivils'
We Are Family
.
We would like to thank Vivian of
Lasting Impression
for the venue and the class materials. The kits/papers we have used during the class are still available at the store. Thanks too to
Nikki Sivils
for sending some freebie stuff; we gave them as prizes for the winners.
Here are some of the photos that Jeff and I were able to capture during the class.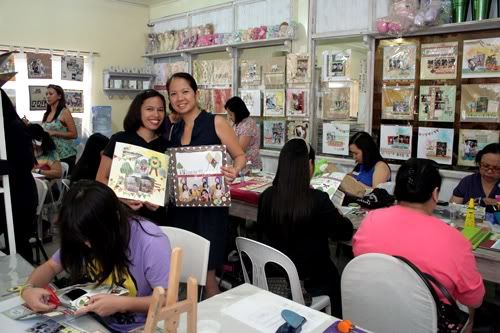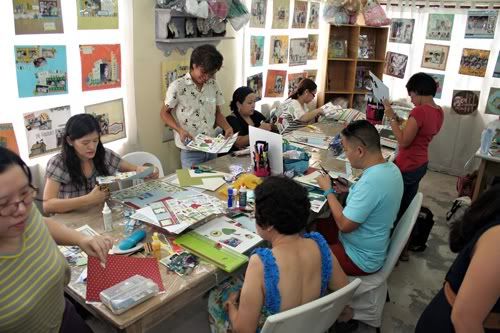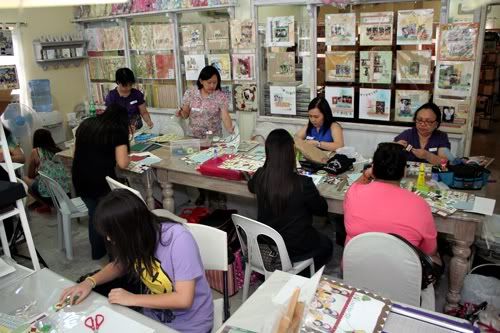 The objective of the class was to be able to scrap more this year thus we made 4 simple layouts (maximizing the papers of the kit) in five hours. Ria and I made 2 layouts each using 6 patterned papers and 4 cardstock (for the base). We also made use of whatever embellishments we already have at home such as ribbons (we all have tons of them!) and thread/embroidery floss (which Ria turned to a DIY baker's twine - very clever indeed!). After the class, we still have plenty of scraps and papers to use for another layout or two!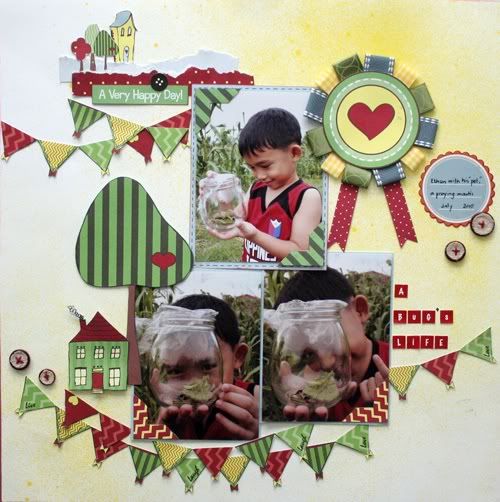 The banners are made from the "
Kites
" paper. I wanted to make use of the paper other than cutting the kites so I turned them to 'banners' instead.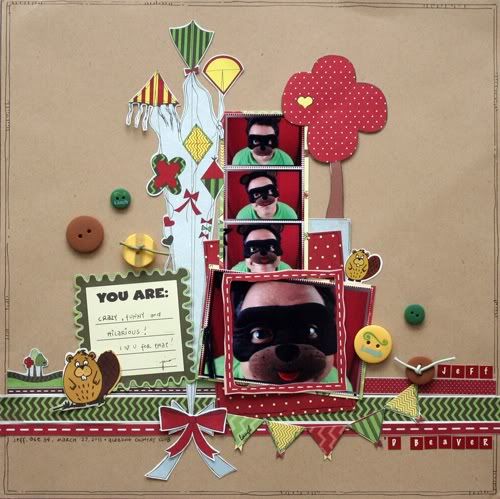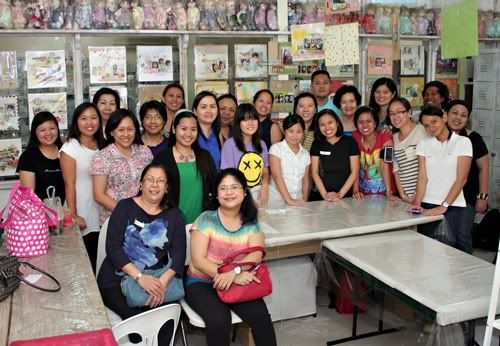 Ria
and I are thankful for this wonderful opportunity to teach and share. Thank you to all those who participated in the class. We had fun and we are hoping for more classes this year!