Happy New Year! I have taken a loooong break from blogging and scrapping to attend to some more important things this Holiday season.
Counting our blessings each year makes us grateful for all that we have received despite all the problems we have gone through. It is through our blessings that we know and feel God's love and grace!
Here's our top ten list for 2010 ... memorable events of our life and a shower of blessings from God.
10. Just when I thought it was over, we were given another opportunity to design scrapbook layouts for no less than Ms. Kris Aquino. The layouts came out on a special travel issue of K magazine in November of 2010.
9. Towards the end of the year, I found out that I was able to reach my goal for Project 52 (layouts for clients are not even included). I felt happy that I'm back to scrapping again! Bonuses are the published layouts on Creating Keepsakes for their September and October 2010 issues. What a dream come true for me!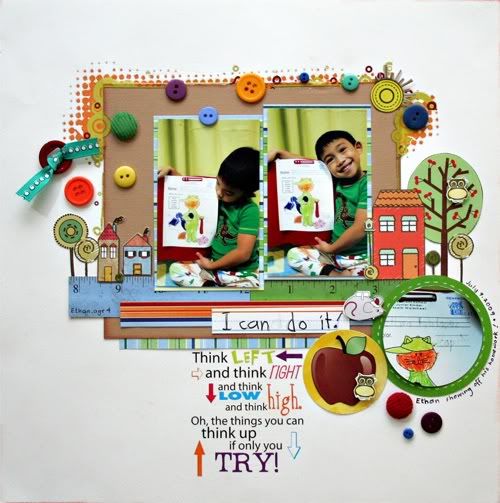 my first layout for 2010 and one of my faves this year
8. Ethan moved up to Senior Kinder. During their culminating activity, he was given the Orderly Award!
7. A shinning robot - that was my Ethan when he joined the Trumpets Playshop during summer. A culminating activity in GCF Auditorium was held where Ethan showed how much he loves to act, dance and sing!
6. Ethan took the School Readiness Test in Southridge School. He passed with flying colors, "97% National Percentile Rank with a Stanine of 8, Above Average in Readiness! Cheers to our smart boy!
5. An adventurous summer for all of us in Boracay! Ethan tried parasailing, helmet diving (almost), banana boat sailing and jetskiing! While I finally had the guts to try jetskiing (I'm such a late bloomer you know). This is by far, our most memorable summer!
4. Family Birthdays - Jeff turned 33 on March 21, Ethan turned 6 on Oct. 22 while I turned 33 on Dec. 17! We are more than thankful for the gift of life, for being able to wake up each day and experience God's presence in our lives and being together as a family.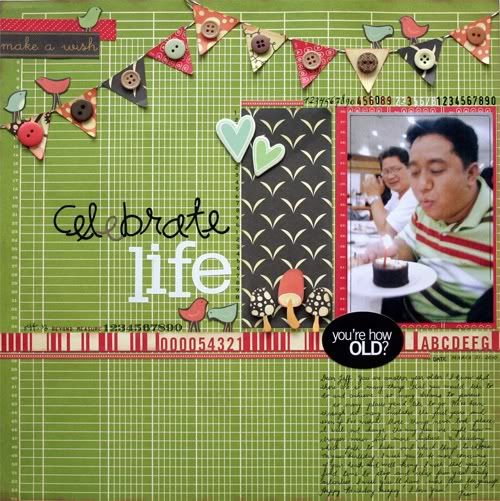 We celebrated Jeff's birthday with my inlaws at Saisaki Restaurant
Ethan celebrated his 6th Birthday with an Under Construction Party at Jollibee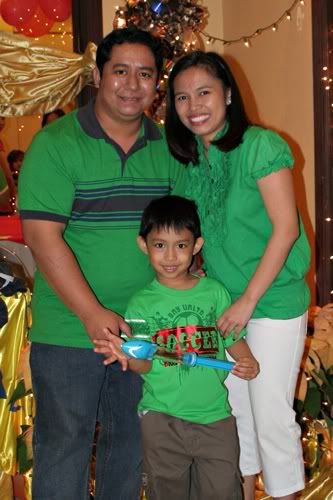 My birthday was celebrated with family and new friends at the Christmas party of Ohana
3. Our 7th Year Anniversary. For being married to my soulmate and bestfriend for 7 years have been such a bliss! I couldn't imagine my life without him - after all, I think I have learned to love all his quirks! : )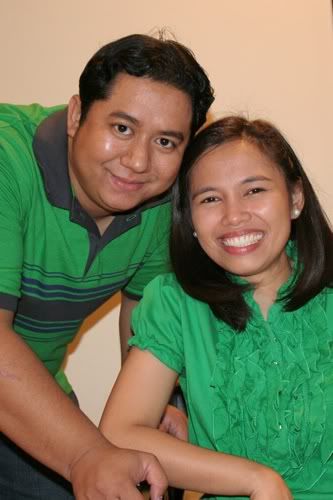 2. Moving to our humble abode this November is by far, one of the turning points in all of our lives. The bold move to own a house is one of the best decisions that we have made. We love our new house even if it's small, what matters now is that we can finally say, "We Are Home!"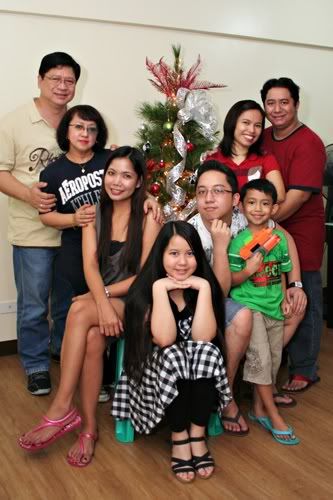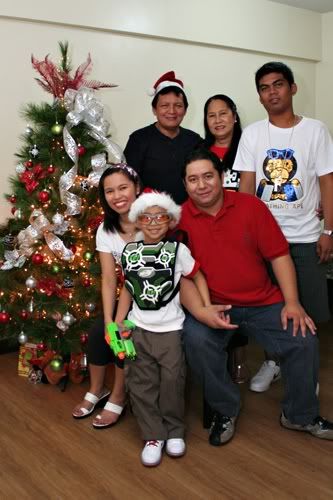 we celebrated Christmas with our families in our very own house
1. New house ... new life ... new year, what better way to cap off the year with a bang! God is really good that He's giving us a new member of the family! We are so happy to announce that we are pregnant!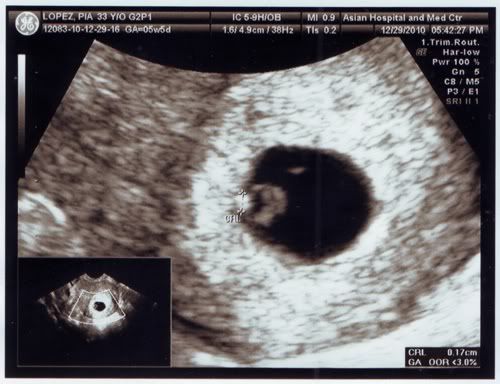 We are anticipating the Year of the Metal Rabbit with much enthusiasm! We hope that this year, we would be able to
- put up small businesses
- send Ethan to Southridge this year
- renovate the house
A blessed 2011 everyone!