Last Friday, July 30, Ethan presented his insect report infront of the class. The report is about the heaviest and largest insect on Earth which is the
goliath beetle
. I could have wished for beetles that we have here in the Philippines so it could have been easier to bring it on class, perhaps the
uwang
(
rhinoceros beetle
) or the
salaginto (golden tortoise beetle)
or the
salagubang
. But no, it was the goliath beetle which could only be found in Africa. We were contented to print a picture of this beetle in its' actual size so Ethan's classmates can have an idea how it looks and how big it is (as big as the palm of their hands!).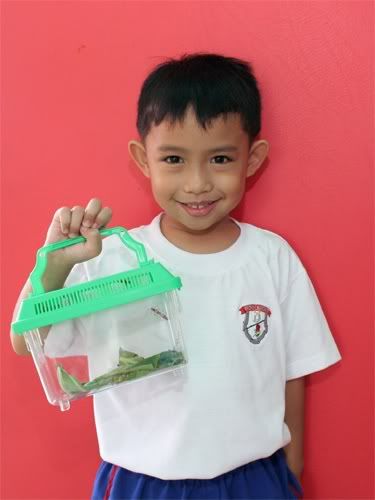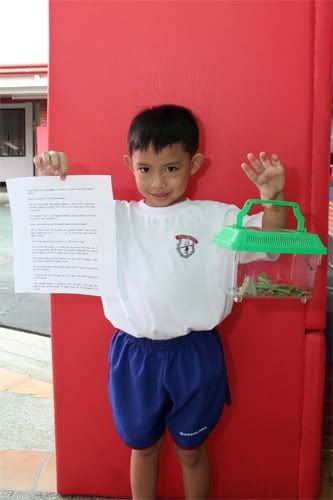 Ethan was quite shy when he started with his report. His voice was a little lower than the way we practiced it at home. But I can see he was confident and that he knew what he's talking about. He read most of his report but he did it so well that some parents who were also watching were impressed of his reading skills. They were also impressed with the slide show - credit goes to my ever artistic hubby who makes the best slide shows and other audio visual presentations since college!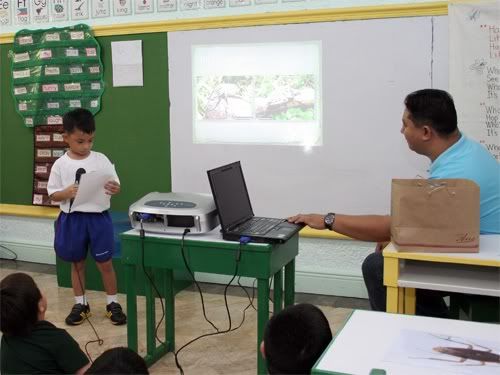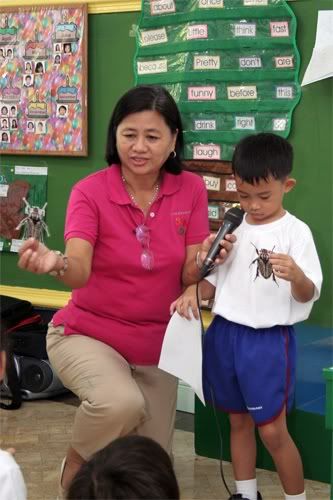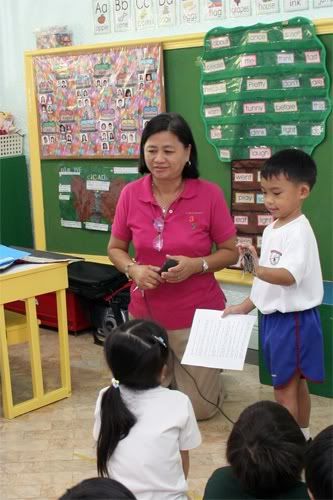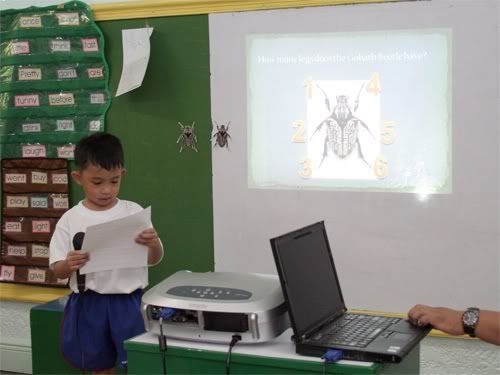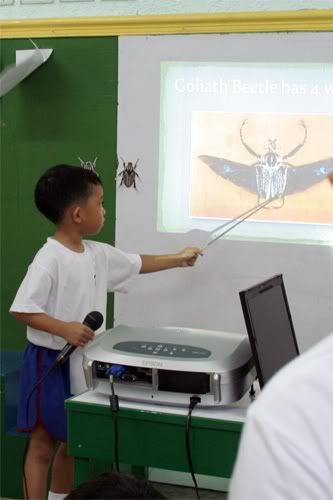 Ethan's teachers and classmates were also pleased with the insects we shared with the class - ladybugs, stink bugs, praying mantis, grasshoppers, dragonflies, a salagubang and a firefly which both unfortunately died : ( It made me more thankful that we live in Cavite where insects are still abundant.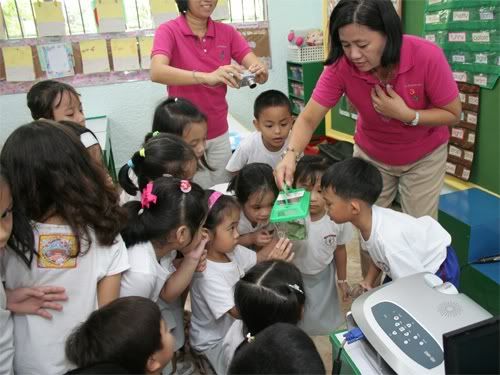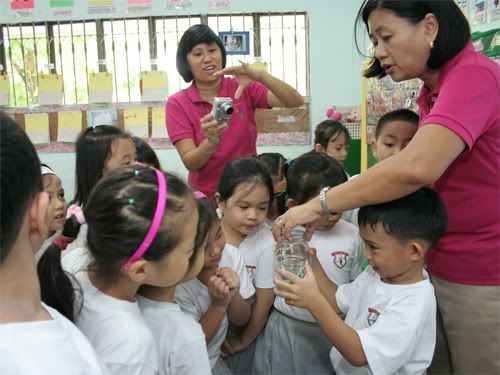 It was an enjoyable and learning experience for the whole family. Everybody contributed to the report. Jeff did the slide show, I did the research, my maid as well as my staff helped in gathering of the insects. Even my mom's co-teacher sent a praying mantis and salagubang from her garden in Pampanga!
We left the insects with the class because his teachers wanted to show them to the morning class on Monday. I fervently pray they are still alive by then. I broke my promise to these insects that I will free them as soon as Ethan's done with his report. Yup, you read it right, I talked to them because I fear they'll get back on me one way or another hehehe.
I love this report activity. It made the children more confident to speak infront of the class. It's a good parent-child bonding activity and it rekindled the love to collect insects again - I mean for me and Jeff! It was a lot of fun to collect bugs with your child, isn't? The parents present during the report also learned from the kids as each child presented his/her report.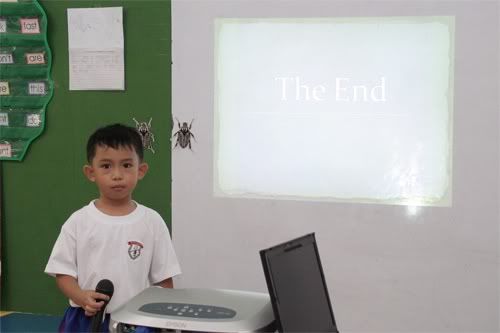 I'm such a proud mom to Ethan! Great job, my baby!
On another note, I'd like to welcome this month with my layout published at
Scrapstreet
ezine. My layout, Fave Hobby is featured on the article, "Little Artists". The article is about incorporating and preserving our children's artworks. You can view the full article
here
. My other Filipina friends are also featured in this issue. You may view Iris' layout
here
, Janis'
LO here
, LG's LO
here
, and Donna's card
here
. It's always nice to see Filpina talent featured in various scrapbook sites.
-Pia