The whole Rosemont and Ridgefield School community watched "Sleeping Beauty" at the Onstage Theater in Greenbelt last Aug. 13. It was free seating so we made sure we were early at the venue. We were lucky to find seats at the first row of the right orchestra. Ethan once again had a very good view of the play.
We enjoyed the show and had fun doing the charades with the "fairies". We like Trollerina and the Fawn - both are interesting characters and the actors who played were great! Trollerina was played by a male and boy was he really deserving of the audience's applaud! We love watching stage plays - far better than movies because you get to be "part" of it.
Here are some of the pictures we took right after the play when all of the characters went out of the stage again to meet the students/audience.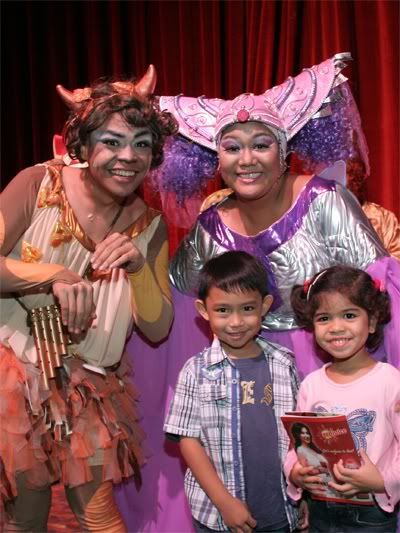 The Fawn with the Fairy, Minerva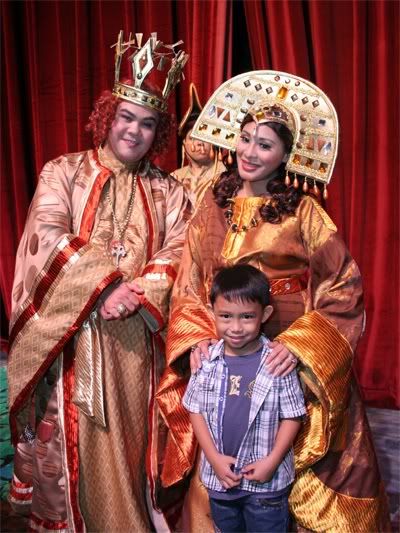 The King and The Queen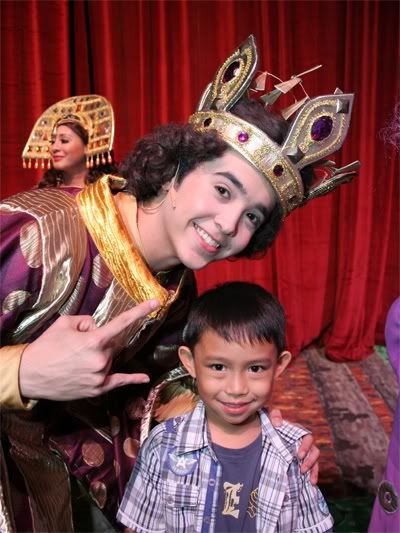 The Herald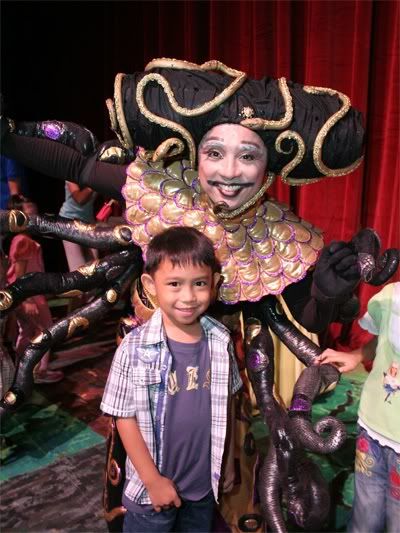 Trollerina


In case you are looking for Sleeping Beauty, it was no surprise for me that Ethan didn't bother come to her hehehe. It's not because she was not good, but maybe because Ethan doesn't find a lead character fascinating at all : D Last year, when we watched Jack and the Beanstalk, Ethan didn't like "Jack" but wants a picture taken with the "Giant"!
Next week, Ethan will be celebrating the National Language Month in their school. He will not be wearing his Barong Tagalog for a change. He has worn a Barong tagalog for 2 consecutive years already hehehe. Perhaps for his last preschool year he can wear something our brothers from Mindanao are wearing! Oh we're so excited!
-Pia